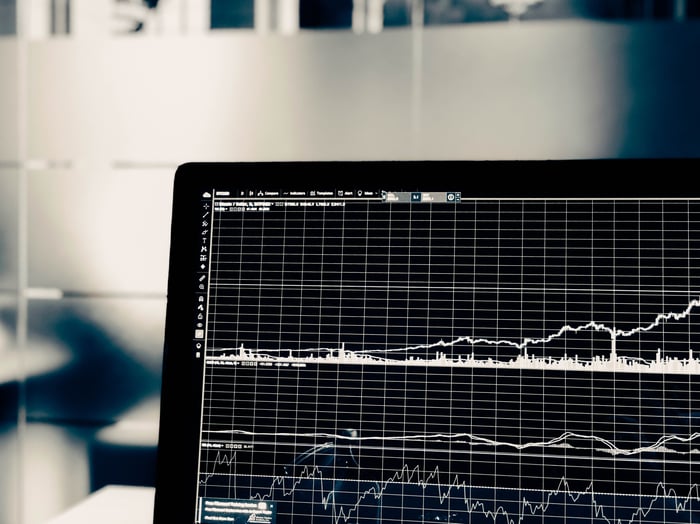 Qualitative research is a market research method of collecting information about a person's motivations, thoughts, and attitudes toward a product or ad. Often thought of through the lens of impressions, opinions, and views, qualitative research brings depth to data collection analysis by providing context.
Due to its open-ended nature, qualitative data may be more complex to analyze than numbers in quantitative data, which are more structured and statistical. Being agile, innovative, and relevant requires that the modern market researcher practice both quant and qual methods in their projects.
Types of Qualitative Market Research
What types of qualitative research methods exist? Some types or methods of qualitative market research are:
One-on-One Interviews
Observational Research
Open-ended Survey Questions
One on One Interviews
Individual interviews provide the opportunity for detailed one-on-one conversations about a specific topic.
Interviews can be conducted in-person (which provides the added benefit of understanding consumers through audio-visual cues), or over meeting platforms such as Zoom. Individual interviews afford an opportunity for you to view your product and organization through a customer's eyes and understand their motivation for buying your product. In a semi-structured interview, you also have the flexibility to adapt and probe into anything interesting interviewees might say.
Woodpecker (an automation SaaS company), for example, carried out 65 interviews to validate hypotheses about customer profiles in one case study to understand customer perception of their product value. The result showed tremendous influence on the software's direction of growth, and an understanding of product development to meet their clients' greatest pain point: prospect list building. Kudos to Woodpecker.co for putting knowledge into action - check out their detailed report on customer interview insights and lessons learned here!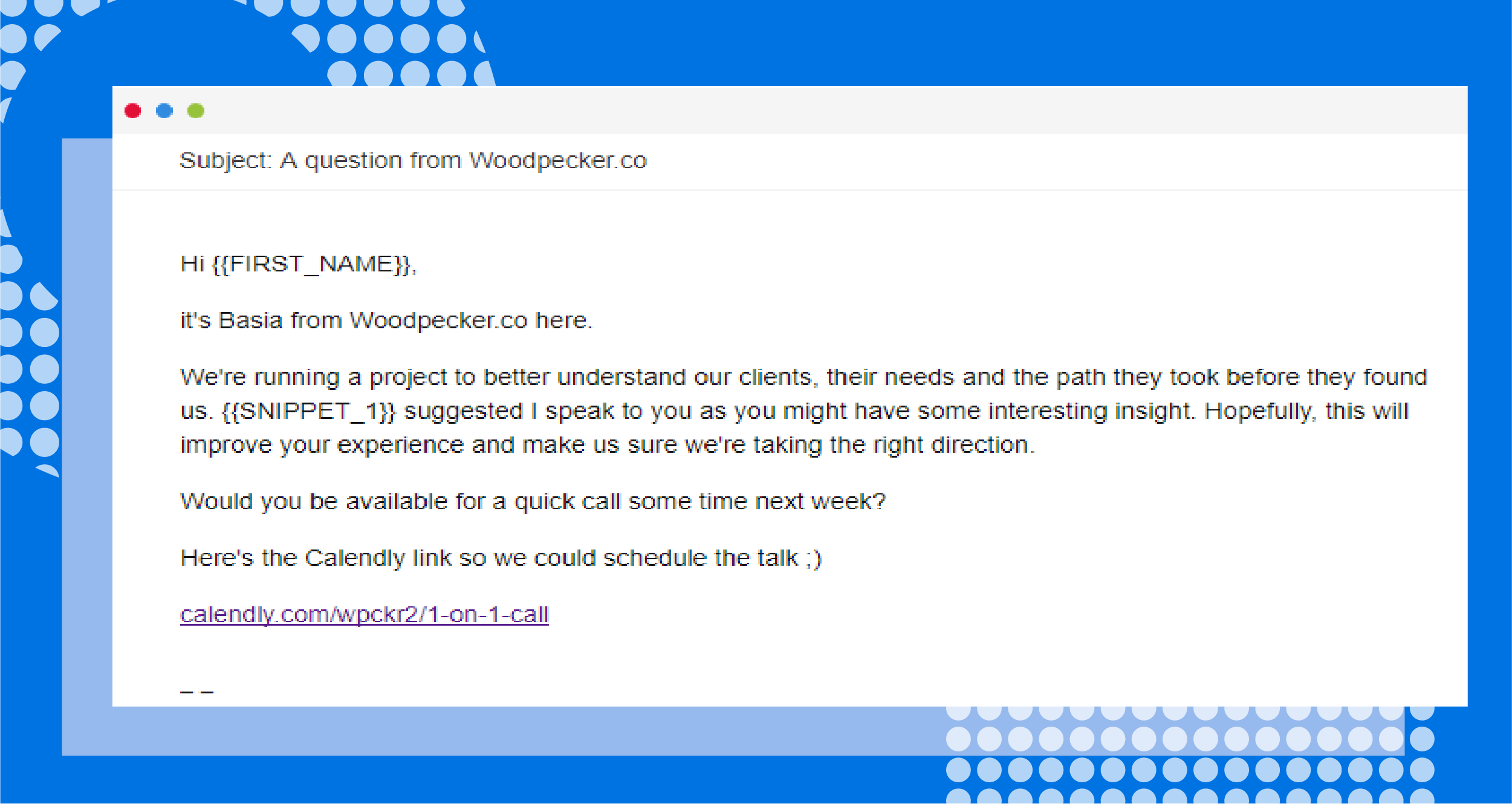 Trying using these prompts for customer interviews:
What frustrates you in regard to [topic / problem]?
Are you a current user of [your product]? If yes, how do you use it?
If so, what motivated you to buy it?
Focus Groups
Brands can also extract qualitative data through participant observation by providing a comfortable environment for product discussion.
Effective focus groups stimulate spirited discussion among participants, enabling members to bounce off one another's ideas and produce new thinking for more in-depth discussions. Take advantage of group dynamics and the diversity of focus groups, especially when participants agree and disagree about the same issue.
Widely considered by researchers to be one of the most effective tools in their arsenal, the focus group typically involves group participants chosen based on shared demographics, circumstances and buying behaviors. In-person focus groups allow you to see a consumer's verbal and non-verbal reaction to your product or ad in action.
Is your target audience geographically wide-spread? Fret not - online focus groups are now available in synchronous chat room-style interfaces, like Remesh.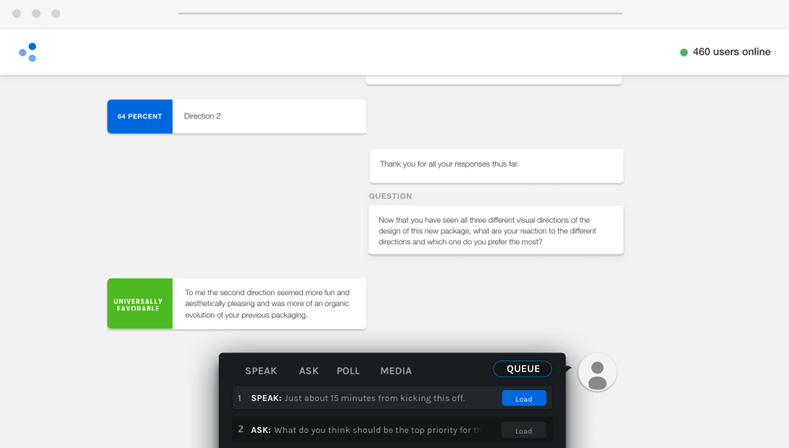 These online focus groups offer the advantage of participant diversity, which would otherwise be excluded from traditional focus groups (eg. rural residents), and cut the cost of travel.
If you're not sure whether a traditional focus group or online focus group is right for your brand, it's time to read up on the pros and cons of both.
Before initiating a focus group, prepare probe questions to introduce participants to a discussion topic. Additionally, prepare follow up questions to delve further into each participant's opinions and understand deeper motivations.
Probe questions and follow up discussion questions can include:
When you see our brand logo, what thoughts come to mind?
What do you notice first about this design?
How did you feel when you saw this advertisement?
Would you find Product X useful? Why or why not?
Do you foresee any problems with using Product X?
What do you like best about product X?
If you could add any feature to Product X, what would it be?
Observational research
While focus groups are a strong market research method, decision recall is most potent when a customer is actively engaged with the purchase of a product. This is where qualitative observational research comes into play.
Observing a customer react to your product at a store, for example, allows you to measure their actual shopping behavior first-hand. In fact, customers choose products more naturally when they don't know they're being observed.
In-person observation could involve:
watching a customer compare a competitor product in-store
witnessing which web image or ad catches a customer's eye
British retailer WH Smith observed that its customers got frustrated quickly if they had to wait in a long line simply to pay for their morning paper. This sparked the idea of an "honesty box" where people could pay for their paper quickly. Engaging Ipsos Retail to conduct observational research for them, WH Smith was able to observe that very few regulars used the box because they felt uncomfortable leaving the shop with something without being seen to pay for it. The answer? Relocate the honesty box beside the pay desk, so that customers felt at ease because they know they had been seen to pay.
Online observation uses tracking devices and session replay to map user and customer behavior, through platforms such as FullStory and Smartlook. As little to no interaction with consumers is required for in-person or online observational research, this method of qualitative research is the most unobtrusive of all methods.
Open-ended Survey Questions
Exploratory, open-ended questions offer researchers rich, qualitative data and an opportunity to gain insight into a topic they may not hold a comprehensive knowledge of. Open-ended questions are useful when communicating with subject matter experts, because the questions require critical thinking and long-form answers from the respondent. Broad, open-ended survey questions allow experts to demonstrate their knowledge and provide your brand a wealth of data.
When conducting market research, leaving an open-ended comments question at the end of the discussion is a good practice. This is especially the case if the majority of the discussion consists of close-ended questions about attitudes, opinions, and behaviors.
For useful reference, here's how Adidas sourced open-ended feedback on customer service at their stores: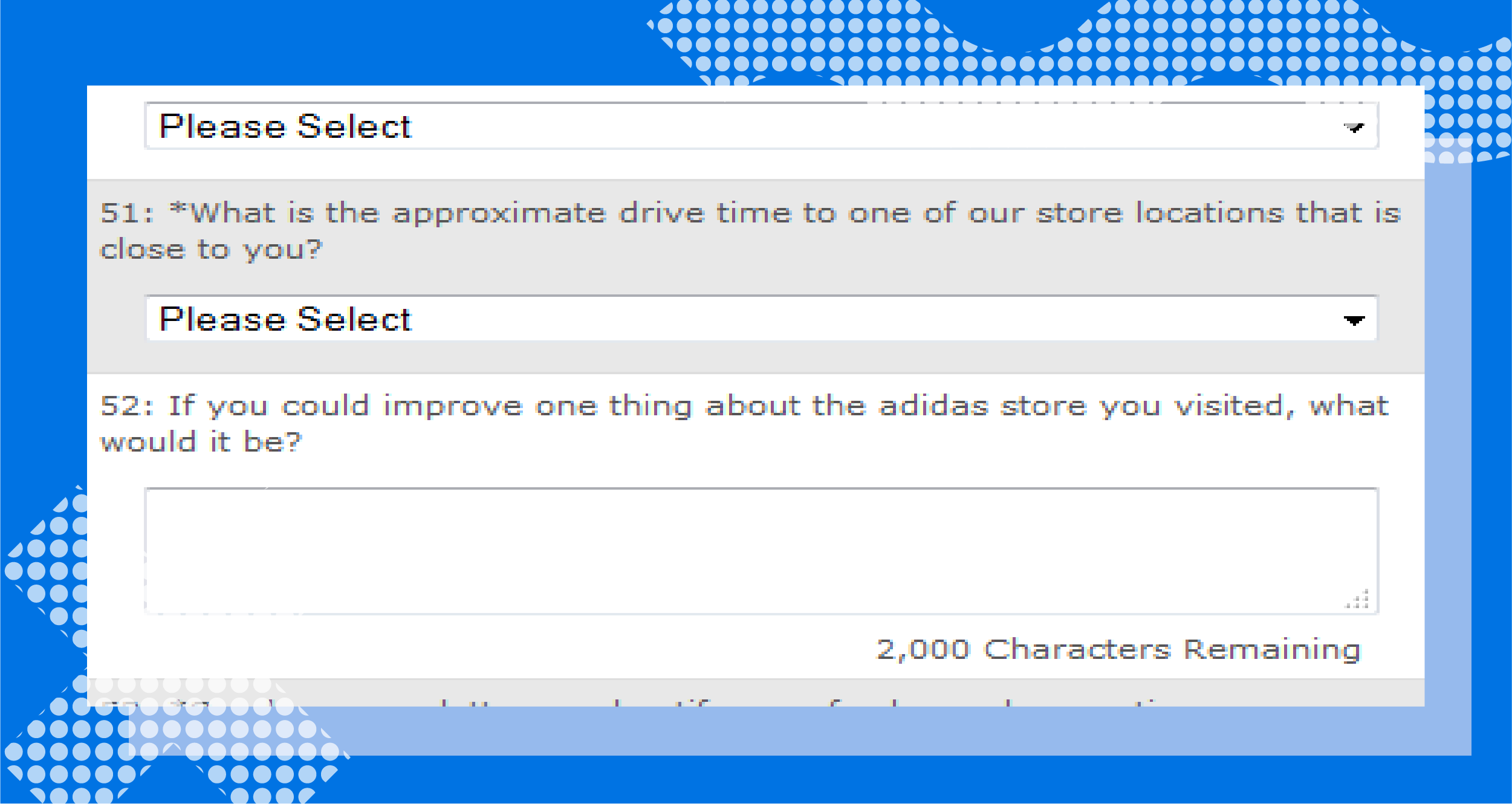 Open-ended conversations can help to uncover UX issues, locate process bottlenecks, and distinguish between customer segments - especially when understanding motivation and intent for on-site activity.
Open-ended survey questions can include:
How was your shopping experience?
What do you think of this product?
What is one thing our brand can change to improve your user experience?
How does this product solve problem X for you? How could this product solve problem X for you?
When To Use Qualitative Research vs Quantitative Research
How does qualitative research compare against quantitative research? Think of these two types of research as providing different forms of insight at various stages of a product development journey.
Exploratory Research
Qualitative research helps you discover problems or opportunities on your customer's mind. Those ideas can become hypotheses to be proven through quantitative research.
Exploratory research is a type of research design - or a systematic approach that a researcher uses to conduct a quantitative or qualitative study - which details the components of your study.
Hypotheses Validation
Quantitative market research provides statistically significant variables to validate your hypotheses. Your research will enable you to make decisions about your initial hypotheses, and whether they apply to your target audience at large.
Use qualitative research to your advantage by answering broad questions like:
What is the problem your potential consumers are trying to solve with your product?
What is the core benefit that consumers perceive from your product?
The reason you need to conduct qualitative research (which focuses on detailed, individualized responses to open-ended questions) as opposed to quantitative research (which favors standardized questions and representative, statistically significant sample sizes) is because your customers' pain points are highly subjective. Even if two customers have exactly the same problem, the underlying causes of that problem could differ greatly from one customer to another.
Pre-launch Product Research
Preparing for your product launch is a great time to gather unbiased feedback on features, usability and the overall ways you research design. At this juncture, it is crucial to conduct market research to understand any unforeseen drawbacks of the product - that way, issues surrounding the communication, packaging or positioning of your product can be resolved before product launch.
Understanding customer reactions will reveal which benefits are most important to emphasize in marketing and developing your product. In-home usage tests (IHUTs) are especially beneficial in understanding consumers because they're able to use your product in a real world setting over time. That's right - this is observational research at play!
Simultaneously, use this soft launch as a way to effectively access the potential success of your product by incorporating quantitative research. You can gain actual sources of data from sales and primary research intelligence this way, including:
product usage
fit with the brand image
competitive comparison
Modify Watches was a startup that was growing nicely, and primed to start spending money to grow. The company sells affordable watches that have interchangeable faces and bands, giving consumers hundreds of customization options. To find ways to gain new customers, Modify needed to test out different pricing, advertising and business model concepts. To achieve this, Modify ran a survey to test whether its watches were priced appropriately, and whether people were interested in our pricing models such as subscription offering. The result was the discovery of customers' willingness to spend up to $70 for a watch (and hence to Modify (see what we did there) its watches and bands' pricing), and to push forward with the subscription option because it proved viable.
Here's a closer look at some of the open-ended questions Modify Watches asked its audience to arrive at its data.
This information can be gathered through survey research, such as online polls, online surveys, paper questionnaires and in-app questionnaires to understand what customers think about your product.
Post-launch Product Review
You've gone through the development process, and now your product's made it to the market. What can you do to complete the feedback loop with your customers?
After the launch, focus your market research on identifying confusion or issues that might prevent people from buying your product. Link up with sales and support teams to understand questions that are often raised by customers, or sit in on sales calls to hear follow-up questions asked after a demo. These constitute pieces of unfiltered qualitative feedback - that include reliability and validity - and are heard first-hand from the customer.
Following your product launch, make sure to track any changes or updates that were made over time by using tools like DoubleLoop.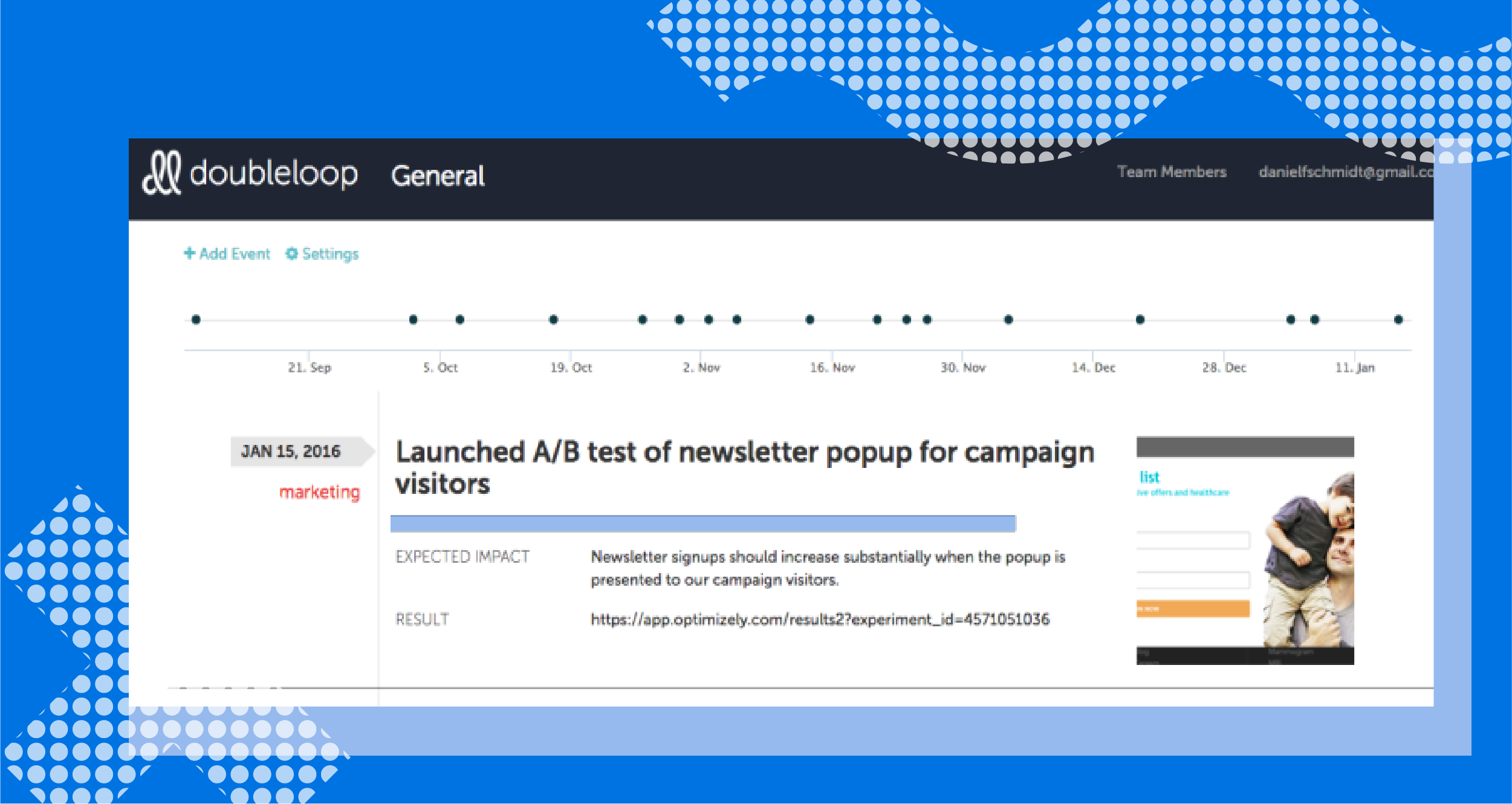 In terms of quantitative research, try looking at SEMRush or BrandWatch to observe how visitors to your site or social media react to your marketing launch campaigns and messaging. Work with your research team to conduct user tests of your page. Or, carry out surveys such as customer satisfaction surveys to understand end-users' reactions to your product.
Summing Up Qualitative Research
Effective market research is often constituted by an intricate hybrid of qualitative and quantitative research at the right moments - or the practice of grounded theory. Combine the numerical data and statistical significance of quantitative studies with the depth of insight that qualitative research methods provide - and there's a strong market research strategy.
Psst.. if you enjoyed this post, our market research pro-tips are right up your alley! Check out our other blog post on helping you up the ante of your market research strategy.