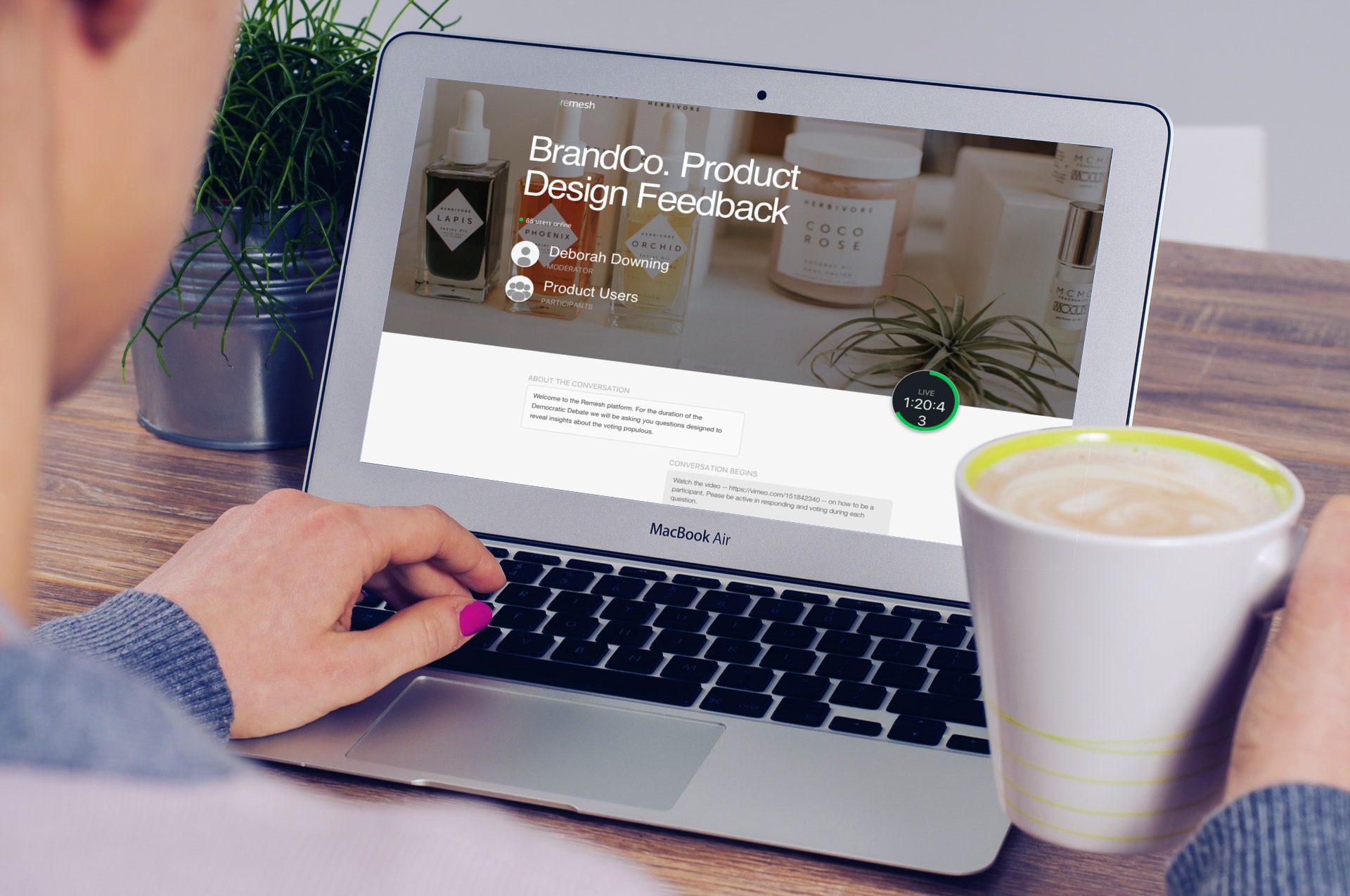 We are excited but also very humbled to announce our $10 million Series A round of funding led by General Catalyst, with participation from our Seed Round lead investor, Lionbird.
We enter this next stage with hopes of building out our team further, as well as continuing to grow our platform into a solution that will modernize the $71 billion insights industry. We're at the forefront of the next frontier of insight gathering with a platform that is faster, simpler and more affordable than traditional research methods and delivers more valuable results to our clients in significantly less time.
"In a world where truth has become an opinion, the ability to authentically understand people has never been more important. That is why we believe solving Representative Intelligence — intelligence capable of engaging, understanding and authentically representing scalable groups of people — is one of the most important problems of the next decade," Andrew Konya, our co-founder and CEO has said.
When people come a little closer to understanding each other, the world becomes a better place. We believe this wholeheartedly and we are poised to continue to use AI to help us bridge the gap between people, customers, employees, and groups of people - in a faster, and yet more precise way than ever before.
"Remesh is reducing the time it takes to deliver valuable and actionable insights from months to hours," said Adam Valkin, Managing Director, General Catalyst. "We've been incredibly impressed by the Remesh team's technical acumen and product instincts and believe they have the ability to transform the way we conduct research across every sector. We are thrilled to have them join the General Catalyst family."
We currently have customers who range from consultancies, market research firms, and Fortune 1000 companies who use us to glean insights from large groups of people for a wide range of use cases including product and ad campaign feedback, employee engagement, and ideation.
Looking forward, we'd like to thank our people, our customers, our families, and our partners- everyone who has helped us along the way and continues to help us build a product that creates understanding with AI-driven insights.
According to our CEO Andrew, "We've already made amazing progress at the intersection of AI, human interaction design and understanding people. This round marks the next significant step forward."
General Catalyst's Adam Valkin will be joining Remesh's board of directors. LionBird, North Coast Angel Fund and Techstars Ventures were also part of the Series A round of funding.
Looking to see what Remesh can do for your organization? Get a free demo!
Looking to join this exciting representative intelligence movement? We are hiring as we speak!