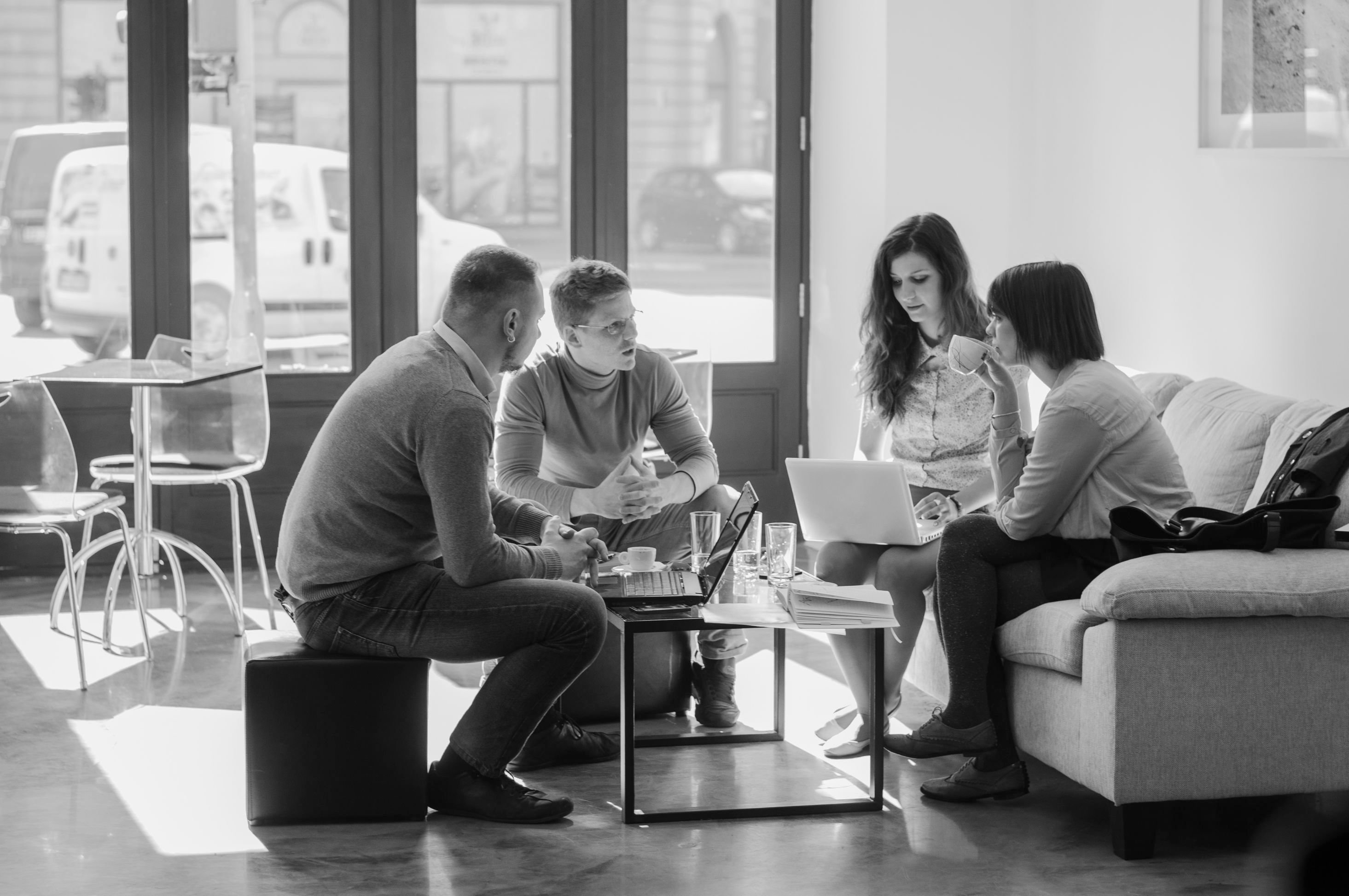 "To use AI or not to use AI, that is the question" -- something Shakespeare might have pondered if he was Head of HR in today's tech-savvy world.
In recent years, many industries are looking into AI solutions for their businesses. In particular, there is no better meeting place for human and machine-based intelligence than the human resources industry, where the incorporation of AI frees up the hands of HR and People Operations personnel to focus on what they do best -- the human side of things.
At the core of AI's value propositions, there is the ability to augment, segment and automate processes, and, in doing so, AI can increase the efficiency of HR and People Operations teams. Such an affordance is precious in an era of constant change and digital skill shortages, a circumstance that renders AI as more relevant to human capital management than ever before. Mercer's 2018 Global Talent trends, for instance, highlights accelerating time to productivity for new hires, moving jobs to people and people to jobs, and acquiring better tools for talent acquisition as c-suite key priorities -- developments that AI will no doubt be a key part of.
Augment
One of the quickly emerging applications of AI is to use it to augment the employee experience. In a competitive workforce marketplace where talent picks companies instead of the other way around, identifying and amplifying the employee value proposition (EVP) has become crucial -- only with a strong EVP can companies significantly improve employee engagement and employee retention rates.
According to Mercer, there are seven main EVP elements that constitute critical aspects of the organization's value proposition:
Reward for performance

Compensation

Benefits

Career development

Support for wellness

A sense of belonging

Meaningful work
Most of these EVP elements are only effectively realized when leaders are connected with their employees, and understand what is truly important to their co-workers. Betterworks, for example, is an AI-powered tool that helps to strengthen the feedback loop between employees and their managers. A software that integrates well with Google Apps, Slack, and more, Betterworks' machine-learning algorithm facilitates cross-functional collaboration, recognition hashtags and goal alignment tracking. Recognizing that 85% of the millennial generation feel more confident when they receive regular feedback from managers, Betterworks' features encourages the manager-employee feedback process -- in turn strengthening companies' EVP as employees feel that their work is meaningful and valued.
Other software that helps to augment the employee experience include employee engagement platforms that boost engagement by collecting and analyzing feedback in a way that allows leaders to act quickly to resolve organizational issues and improve the employee experience. Some of these tools use natural language processing to analyze open-ended responses in order to gather understanding at scale of an organization's employees, while still giving employees the chance to voice their opinions in their own words. Remesh, an AI platform that enables managers to engage and understand their employees in real-time conversation helps managers gain insights into what their employees need through machine learning that segments employees' responses and identify significant trends and data points. With such advanced software to supplement workforce management, companies are best equipped to effectively augment their employees' experience.
Segment
According to research published in Leadership 2030: The Six Megatrends You Need to Understand to Lead Your Company into the Future, individualization -- the demand by individuals to be treated uniquely in the workplace -- is one of the most impactful megatrends shaping the labor market in the years ahead. What this means, essentially, is that the cookie cutter experiences no longer works-- every single employee segment in the company requires a tailored management approach. Is work getting too hectic for you to provide customized attention? Fret not, AI can empower you to plug this critical organizational gap.
Artificial intelligence helps to segment the employee experience by leveraging data provided by the employees themselves, and using it to identify patterns in employee segments. In doing so, companies that use AI are able to uncover actionable insights enabling them to develop targeted approaches. Workday, for example, uses AI and machine learning to identify employee segments that should be trained for leadership, and those who may be at risk. Workday's dashboard uses survey metrics, statuses and responses, enabling companies to gain visibility into their human capital management, empower employees with specific needs and manage talent more effectively. Hyphen, another employee management software, uses AI to provide employee surveys, pulse polls and an open platform to generate crowd-sourced ideas. With real-time analytics, Hyphen is able to create sophisticated visualizations including heat maps, category segmentation, trends, sentiment and participation. Such advanced employee management software now enables companies to gain a deep understanding of their people, and to be nimble in reacting quickly to trends uncovered via segmentation.
Automate
Traditionally, matching jobs to candidates takes extensive amounts of effort and time. Apart from manning career websites and being on-call to answer basic questions about the application process, HR personnel take time to screen applicants' resumes before manually withdrawing unqualified candidates' applications from the applicant pool. Saving time in these areas holds great potential to free the hands of HR teams, enabling them to do more creative and strategic work crucial for the company's success.
New AI-powered tools, made with HR departments in mind, now focus on helping HR teams to streamline the recruitment process via automation. Among this type of software includes the notable IBM Watson Candidate Assistant, an AI and cognitive talent management solution that helps match potential candidates with jobs they will thrive in. This AI-powered software reduces costly hiring mistakes by recommending jobs that are the best fit for job seekers, bearing in mind that they do not always know how their skills can be applied to different roles. This is possible with Watson's Natural Language Understanding (NLU) application programming interface, that gathers concepts and keywords from resumes and job descriptions to provide the best job matches on an individual level. Now, with IBM Watson's AI, thousands can apply for a job, receive an offer and complete their onboarding within 24 hours -- all while freeing the hands of HR teams to focus on strategic, higher-value tasks that matter most.
Feel like dipping a toe into what AI could do for your HR processes? Check out Arya and Mya, two AI-powered platforms designed to transform your recruitment process by automating outreach and communication!
--
As AI-based human resource management becomes increasingly ubiquitous, it is crucial to remember that the end goal isn't to make HR less human, but rather to make it more so. With the help of AI in augmenting, segmenting and automating the employee experience, HR teams can now focus on building relationships with employees and candidates. This in turn increases engagement, enhances employee education and empowers companies to acquire competent and compatible talent -- in a nutshell, better results.
Looking to see how you can implement AI to improve your organization's employee experience?